We are

2x faster


on our App!
DOWNLOAD
NOW
Female Singer For Hindi Promotional Song Written By GURMEET SINGH DANG
Recruiter
Gurmeetweb technical labs
Profile Views:
963
Jobs Posted:
23
Description
a) I am also looking for one more good female Singer who can professionally sing my written Hindi Promotion Song which I am developing for National & International markets. I also need two more female Models & 3 female Dancers to perform on this Song.

I have personally created its Music too, using Digital Audio Workstation (DAW) software.

b) Promoting Hindi - This is just to inform that Copyright department has copyrighted my written following one more Hindi Promotion Song: Milkar hum Hindi ko aage lekar jaenge, Milkar hum Hindi se Desh banayenge". Its ROC in Government record is L-83498/2019. This Hindi Promotion Song is also registered with ScreenWriters Association. No one can copy or sale this song in any form but its coming Video or Music Album etc. can be shared in Social Media or can be used in any Event or Festival etc. to support & promote Hindi. Complete song is mentioned below (point c).

c) Hindi promotion song, written by GURMEET SINGH DANG.

हिंदी के प्रचार, विकास, इस्तेमाल और विस्तार के लिए गुरमीत सिंह डंग द्वारा लिखा गया गाना ।

मिलकर हम हिंदी को आगे लेकर जायेंगे,
मिलकर हम हिंदी से देश बनायेंगे।

वन्देमातरम, वन्देमातरम

हिंदी से प्यार है,
हिंदी मेरी शान है,
हिंदी अभिमान है,
हिंदी स्वाभिमान है।

मिलकर हम हिंदी को आगे लेकर जायेंगे,
मिलकर हम हिंदी से देश बनायेंगे।

वन्देमातरम, वन्देमातरम

हिंदी हर काम में,
हिंदी हर प्रांत में,
हिंदी हर सास में,
हिंदी मेरी जान में।

मिलकर हम हिंदी को आगे लेकर जायेंगे,
मिलकर हम हिंदी से देश बनायेंगे।

वन्देमातरम, वन्देमातरम

हिंदी में लिखेंगे,
हिंदी में पढ़ेंगे,
हिंदी से बढ़ेंगे,
हिंदी से सजेंगे।

मिलकर हम हिंदी को आगे लेकर जायेंगे,
मिलकर हम हिंदी से देश बनायेंगे।

- लेखक: गुरमीत सिंह डंग

पता: गुरमीतवेब टेक्निकल लैब्स, १५८, दो बत्ती चौराहा, रतलाम, मध्य प्रदेश, भारत।

- GURMEET SINGH DANG (Owner & Founder of GURMEETWEB TECHNICAL LABS, https://gurmeetweb.com)


SIMILAR JOBS
Artist Testimonials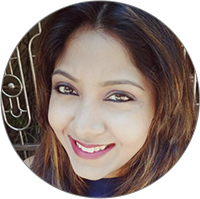 Talentrack is a great platform to showcase our talent and get in touch with lot of recruiters. I look forward to getting many more assignments in the near future.
Mandira
Voice-over Artist/Anchor
We can see that you are registered as a so you can not apply for a job for singer.
×